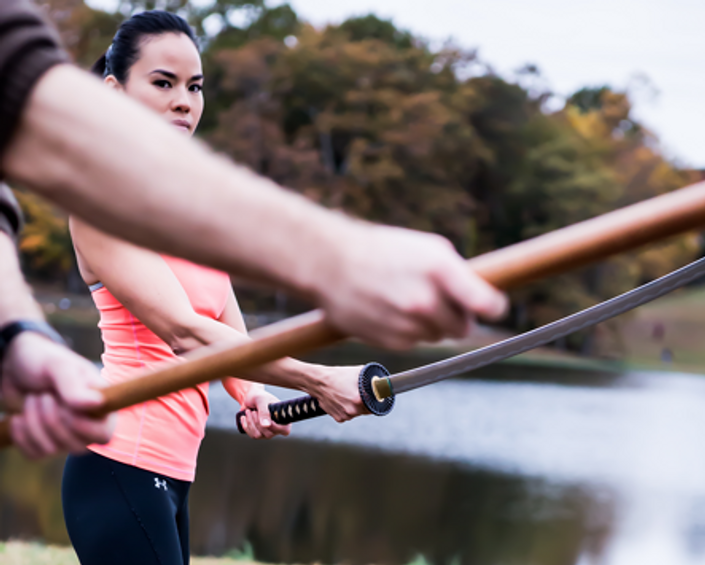 Warrior Spirit Fitness, Monthly Membership (Fully Downloadable Content)
A life-changing, brain enhancing fitness course and the gateway to learning the most efficient and effective self-defense system ever created.
Watch Promo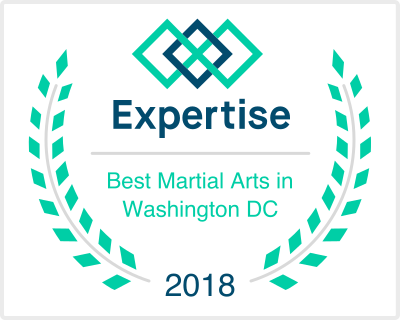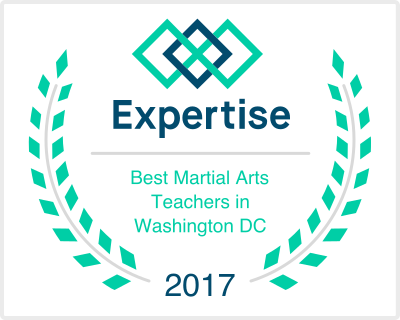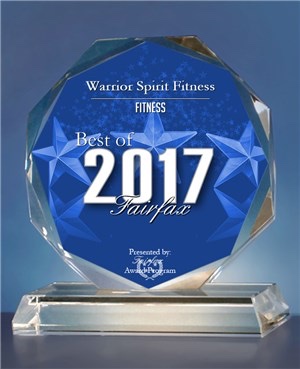 THE GATEWAY TO OUR TRAINING AND THE FIRST STEP TO UNLOCKING UNLIMITED MENTAL AND PHYSICAL POTENTIAL!
Click HERE for our HOMEPAGE and more info!
Warrior Spirit Fitness...
*Builds self-defense skills...
*Won't damage your joints like other workouts...

*Provides cardiovascular fitness benefits similar to swimming...

*Enhances memory, focus, cognition, and creativity so you can learn anything faster...
*Improves your awareness, reaction time, and your ability to respond appropriately to danger...
*Enhances footwork, proprioception, kinesthesia, coordination, balance, dexterity, timing, and more...
*Strengthens your mind, body, and spirit, setting you on the path to self-mastery, freedom, and enlightenment!
MORE THAN JUST FITNESS and MORE THAN JUST SELF-DEFENSE
Throughout history, real warriors have all had something in common called the "Warrior Spirit." The warrior spirit is about taking on life's most difficult challenges in the name of making the world a better and safer place to live. WARRIOR SPIRIT FITNESS is about challenging, cultivating, and preparing oneself in that heroic warrior tradition. Our elite cadre of both U.S. and foreign special operations combat veterans have been practicing a stick-fighting based fitness and self-defense program that is derived from ancient battlefield arts. It builds multiple skills and attributes that will make you healthier, help you to live longer, develop you mentally and spiritually, and make you a warrior better prepared to fight the good fight.
Now we're teaching this revolutionary training path to civilians for the betterment of our society. A stick happens to be the only piece of equipment required to get started with our low-impact workouts, and it makes for a great improvised self-defense weapon! But perhaps what's even more intriguing is that our unique stick-fighting drills provide a cutting-edge, natural form of "neuroplasticity," or gradual re-wiring of the brain--literally making you more coordinated, more focused, and able to learn new skills more quickly. Our drills are the perfect foundation for any military, law enforcement, protective security, or civilian fitness training program.
When will you ever lift a kettlebell or curl a barbell in the course of protecting yourself or others? Probably never. But you WILL have to have attributes like great striking speed, power, endurance, footwork, balance, coordination, dexterity, timing, mental focus, emotional control, and situational awareness. Our training builds all of these as efficiently and effectively as possible!
FOLLOW US ON SOCIAL MEDIA!
HOMEPAGE: http://www.WarriorSpiritFitness.net
FACEBOOK: https://www.facebook.com/WarriorSpiritFitness/
MEETUP.COM: http://www.meetup.com/Warrior-Spirit-Fitness-Fairfax/
INSTAGRAM: https://www.instagram.com/warriorspirit.fitness/
CUSTOMER TESTIMONIALS

" Nick's passion is about empowering regular, everyday people and that's at the heart of his approach to everything. It's a great class if you're just looking for a great low-impact aerobic/anaerobic workout or would like to learn situational awareness and how to use your head to stay safe. Nick is great at leading classes that benefit both beginners and experienced attendees and gives lots of individual attention to each student. And he'll never yell at you or make you feel bad if you're not some super athlete--no "boot camp simulation" here in case anyone is worried about that. His classes are all about building up people's confidence and you'll think of him as more of a teacher than just an instructor. "
— Alvin on Nov 17, 2015
" In a word: Awesome. " — K Dhru Bee on Apr 15, 2016.
" Nick is very patient....talks and walks us through every move. Thanks Nick. " — CateMD on Mar 5, 2016.
" If you enjoy functional fitness this class is for you. You get a great workout practicing the drills in class and at home. In addition, every time you practice you'll be improving your situational awareness, coordination, and ability to defend yourself. You'll see positive health impacts regardless of your fitness level (I'm in good shape, but my resting heart rate and blood pressure both decreased several points after six months of training). This class isn't meant to be one where you go once and walk away with a set of skills you never have to practice again. You'll get the most out of it if you go regularly (say, once a week) and practice on your own most other days. If you're like me, you'll really enjoy going every week. Nick is an excellent teacher. He takes his work seriously but always maintains a friendly, lighthearted, and encouraging atmosphere in class. If you're still not sure after reading all this, sign up for a class and try it once for free! "— Andrew on Jul 3, 2016.
" Fantastic! "— Beth on Sep 6, 2015.
" Delivers on all aspects, physical fitness, self-defense training, while remaining engaging and challenging. "— Lewis Turner Jr on Jun 25, 2015
" What a fantastic class! Nick is a great teacher and guide, and a very kind and open soul. We're learning a lot in a short period of time, but Nick is always careful with our movements and makes sure we pay attention to our form as well as our strength. This group is a great opportunity to provide our bodies, minds and spirits with great workouts! Thanks, Nick! =D "— Verónica on Apr 20, 2015.
" I've attended many sessions now and feel I have a great handle for the instructor, class structure, what they're offering/teaching, and if it's worth my time/money in order to now write an adequate review. Very reputable instructors teaching what they're extremely passionate and knowledgeable about. The value goes far beyond the classroom. You walk away feeling better about yourself (coordination/strength/agility/memory), improving your health, and being able to defend yourself. What resonated with me is that this is truly practical & functional fitness. In the 2 hrs of this class, I learn how to improve my health/physique as well as learn self defense skills. I don't get that at the gym from my 2-hr workout. At the end of the day I'm investing in myself and that's really invaluable. I get a great workout and don't need a gym membership. It's really fun, educational and you feel pretty bad ass ;) You have nothing to lose. See you on the mat! " — Angela on Apr 15, 2015.
" You won't find better prepared or more knowledgeable martial arts instructors in the region. The instructors genuinely care about their students and are passionate about teaching each and every member how to better protect themselves and their loved ones, as well as how to achieve their personal fitness goals (whether that means working on your strength, flexibility, and coordination, or train up to the level of the instructors themselves; and that is no easy feat!). It's an intense workout, but when you start to fit again into your old jeans and skirts, there's no better feeling!!! Ladies, am I right? " — Elena on Apr 1, 2015.
" Well educated, knowledgeable and very patient with new members. "
— Lucinda Lawrence on Mar 28, 2015.
" I recently decided to get in shape beyond walking and hitting the heavy bag . I knew this was the place for me after the first class. Nick is a great teacher who genuinely cares about your learning. All of my experiences were and continue to be amazing. I go to the 2 hour session on Saturdays. The time went by so fast, that by the first time I looked at the clock, the class was almost over. It's fun, energetic, and will make you realize how much you can improve yourself no matter what shape you're in. The lessons that are taught can also be used at home for really great workouts. If you stick with it, your life will improve beyond where you are at now, in a very noticible way. You will become faster, stronger, and think more clearly. I drive about 45 minutes one way to get there. Because of how much I enjoy this class and how awesome Nick is as a teacher, I'd drive an hour and a half each way and look forward to the drive every time. Try it, you will love it. " — Lee on Mar 1, 2015.
" I went to the first class - a little early. I met a couple of he instructors. I was impressed. The class was fantastic. Nick taught the class. He has a solid workout. He is a great teacher with an strong connection to his students. Then. Then I got sick. One of those do not be seen in public sneezing, coughing, etc...I have not been back. This weekend I will return. The class is worth it. Give it a try. " — Andrew Horan on Feb 9, 2015.
" I enjoyed this class. I managed to work up a sweat with the drills that Nick taught us. He's an excellent teacher and rather approachable. He takes the time to help us each have the proper form if he sees that we're struggling with the moves. This is a great fitness class that also utilizes moves used in certain martial arts. " — Natasha Young on Jan 25, 2015.
" Great! Enjoyed the first session and look forward to more. "— Derrick Do on Jan 17, 2015
"I attended the outdoor classes near the cathedral for a while but got busy with travel at work and had to stop. I started the online and they are really good, especially since I travel a lot. I log in on my ipad and follow along. I don't have a bow staff when do the online classes while traveling but that doesn't matter. Sometimes I find a substitute in the hotel fitness room or sometimes I just use my hands. It is a lot more fun than running and probably better for you."

Henry C., Washington, DC

on Dec 7, 2016
"Quick, efficient moves that anyone can learn with practice. Good zero-impact cardio workout that you can use to complement other types of exercise. You can practice the drills on your own and they can be done either aerobic or anaerobic.

Don't be intimidated by the military background of the instructors--they never yell or shout during any of the training. Like all real pros, they understand that quietly building a student's confidence is what the training is all about. I especially like this school because there's none of the macho undertone that you get in a lot of other martial arts programs."

A C. Falls Church, VA

on Dec 6, 2016
" Nick is very patient....talks and walks us through every move. Thanks Nick. "
— CateMD on Mar 5, 2016.
- " This is something I did not really expect, this is not a regular run-of-the-mill martial arts training. Lots of real-life actionable advice and Nick speaks from experience. I was expecting it to be all about stick-fighting techniques but significant portion of the meetups is about self-defense tactics, how to act in unexpected/dangerous situations, how to protect yourself and others etc. Fair amount of insight into psychology/cognitive science, believe it or not. Brain-boosting music, anyone? Nick has a very authentic way of delivering his teachings and you can tell he cares very much about the bigger picture which is teaching people to protect themselves while getting healthier. The workout itself starts off very mild, you basically learn to swing the stick until you start putting basic moves together, and then you are all of a sudden exhausted physically as much as mentally. And it is never boring, not like going to the gym. "
— Jamal Soltobaeva on Apr 2, 2017
" I've been doing this a long time...training in the martial arts for over 45 years. I was blown away by a video that I saw on YouTube, then I tried some private classes with Nick before joining this group. Nick is a younger guy...30's maybe? But he's certainly one of the finest martial arts instructors I've crossed paths with. At 30 something he has accumulated skills I've only seen in 70 year old masters. Nick insists his program is a "fitness" program, but what he's teaching is cutting edge in the martial arts world. He's offering more than any training program I've come across, and older folks like me can do it because it doesn't require superior athleticism. It does build athleticism, though. These guys are using bo/jo fighting and sword fighting (rare skills indeed) to build up our footwork and movement, which is crucial when defending against knives. VERY smart indeed! Nick won't tell me who his teacher is, but he's a master, no doubt. "

— Roger Morris on May 15, 2017.
Thomas Jenney reviewed Warrior Spirit Fitness and Self-Defense — 5 star
Your footwork for the 4 direction stick fighting drill is brilliant. Keep right on doing what you're doing, you're on to something big. I would love to see Musashi's philosophy and two-sword system be updated and presented in a practical 21st Century format that could be taught in your curriculum.
This is awesome. Attended first class tonight and the instruction and information was amazing. I'm hooked. The week can't go by fast enough. I'm ready to keep learning and improving on all the skills that come with this!
went to the class in richmond today great great great see ya next week.
I have worked out with the founder and really enjoyed this group!
*WARNING: We will show you how to do these drills safely, but always consult a doctor before doing any new training regimen, and TRAIN AT YOUR OWN RISK

Your Instructor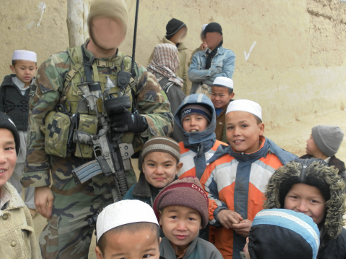 Nick is a former Army Green Beret, Federal Law Enforcement tactical instructor, Chinese linguist, entrepreneur, and aspiring musician. He founded Warrior Spirit with a strong belief in continuing to serve the community. Nick's not only a vigilant citizen who cares about protecting others, he's also passionate about advancing new learning and teaching methods. His education includes a Bachelor's Degree in Foreign languages from George Mason University and continuing graduate level work in business, marketing, and music production at Georgetown University and the Berklee College of Music.
Frequently Asked Questions
When does the course start and finish?
The course starts now and never ends! It is a completely self-paced online course - you decide when you start and when you finish.
How long do I have access to the course?
How does lifetime access sound? After enrolling, you have unlimited access to this course for as long as you like - across any and all devices you own.
What if I am unhappy with the course?
We would never want you to be unhappy! If you are unsatisfied with your purchase, contact us in the first 30 days and we will give you a full refund.